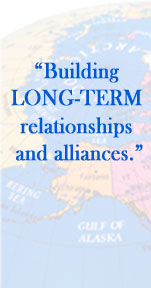 "Building relationships and building your network takes time, and it takes consistent nurturing…You must help others!"
........ - Emmy M. Vickers


"Emmy, you made it comfortable again for me to network; and empowered me to be in control in the presence of storytellers, stalkers and salespeople. You truly are a Master Networking Trainer and Coach. Thank you for all you do!"

Natasha A. Pierre, Branding Specialist


"What I loved most about your networking event, Emmy, in addition to your training, all participants were truly invested in the process. I felt the attendees wanted to truly connect with others and not just hand out their business cards. As a vendor, I felt that people were glad we were there and wanted us to know that. At many events people just walk by to get a 'goody' and move right along. The entire time I personally felt like I was part of something special and not just another face in the crowd. People were warm and inviting :)"
Maria Ryan, Vice President
Bank of America, Rockville, MD

"In October of this year, I was recognized as the leader with the fastest growing FDI Team in our region. I attribute much of this success to my application of principals I learned from attending Emmy's innovative workshops and from individualized coaching. I have also applied Emmy's approach in dealing with my personal relationships, and I have seen much improvement in my communications with family members and friends. I agree with Emmy's statement that 'building relationships and building your network takes time, and it takes consistent nurturing!'

I have found Emmy as a person of sound character and a dependable leader. I also have found her to be a trusted friend who is on a mission to help her clients and other business professionals reach their full potential. Thank you Emmy!"

Vernon Uzzell, Senior Marketing Director
Financial Destinations Inc.


"It was great attending your NW2NW networking mixer. The food was great and the attendees were engaging! The ability for attendees to receive networking instructions and immediately implement them, set this mixer apart from so many others. Great 'network' training, venue and structure!"

Odessa Hopkins, CEO
Another Approach Enterprises

"Emmy - thank you for the strategic WOM network training…one of the most important things I learned in the area of "infomercials" is to be focused and specific. I learned that I need to clarify the different segments of my business and then identify a target market for that particular business segment. I also learned that networking is very much a two way street. It's not about me passing out cards and hoping for business. It's about actively listening to what other people have to offer and simultaneously thinking about how I, or someone I know can help them or even patronize their business. I think more outside the box now, and am excited about building positive long-term relationships through networking."
Kalisha Blair, Owner/Chef
Cuisine Liberte Personal Chef Service

"Dear Emmy, On behalf of the Mount Rainier Business District Revitalization Association (MRBA), I wish to thank you and acknowledge you for your very on-point workshop you presented to our executive board group last week. In a very short amount of time, you were able to identify our strengths and weaknesses. From there, you did a give-and-take with us, the participants, in a targeted fashion I have never before experienced: you got to the heart of our issues, and left us with specific as well as broad-stroke ideas for our future as a leadership organization.
I for one will keep you informed as to our progress, and I thank you for being our keynote speaker at our October executive meeting. I would love you to come back in a wider capacity, as we get next years' plan in order and moving forward."
Ted Porter, Secretary
Mount Rainier Business Association

"Emmy:
I just want to say thank you for your contribution to the official launching of Women in Business Network of America. You did an excellent job as our opening speaker! It is now September 2008 and Women are still buzzing about last year's event. Thanks again."
Bob Yates, CEO
National Public Speaker
Circle of Champions Seminars

"Thanks for taking so many of my gang under your wings today at your networking training session.
They all said that they learned a lot. One of my team members was about to give up. Because of your training, industry knowledge, and personalized attention, she has been inspired and motivated to grow her business. I love what you teach and the way you interactively teach. I look forward to working with you more.
So, thanks a bunch!"
Stephanie Terry
Silver Exec Independent Distributor
Mona Vie
---
© Copyright April 2016 Emmy Vickers Enterprises, LLC., USA All Rights Reserved.
Website designed by De'Lynn Boyd-Hale
Website maintained by Carolyn Sheltraw
Website written by Emmy M. Vickers